7 Standards Your Business Should Always Achieve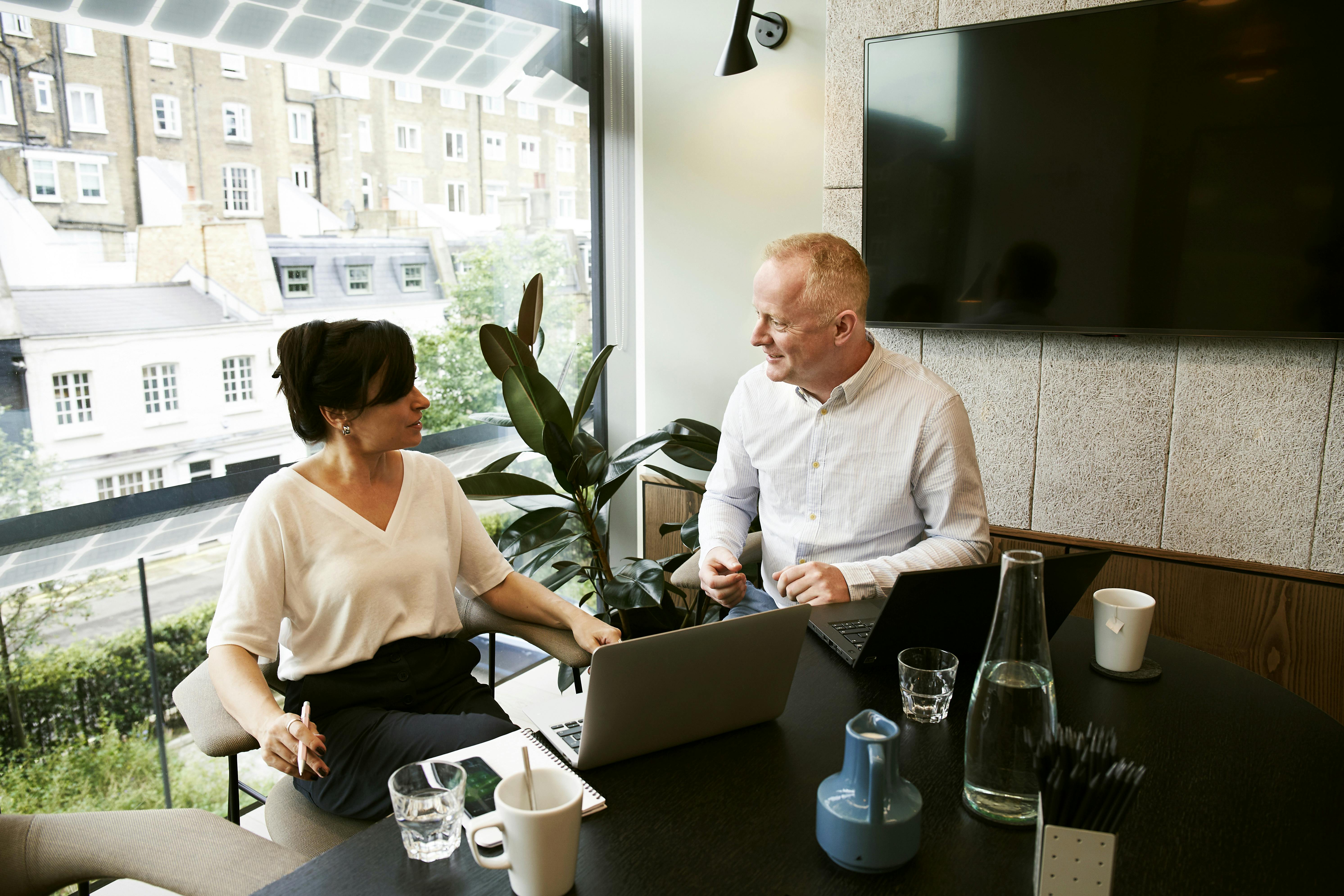 Reputation is a massive element of growth and marketing in business, particularly if you're something of a new entity doing what you can to compete. So, it's important to make sure you keep your standards high and know what processes are absolutely essential to carry out. While making business mistakes can and may happen from time to time (they will be significantly reduced if you keep up with our regular business advice, however!) there are certainly some considerations that businesses simply cannot avoid, and practices they must perfect, lest they denigrate themselves significantly as a business.
But what are these standards worth considering and investing everything into? Well, first is safety. It's essential for businesses to remain safe, to keep their employees healthy, and to ensure that certain protective measures, such as making sure the office is safe from Covid, are employed correctly. An 'acceptable limit' of injuries within a production facility is not a concept of any worth, we either do everything we can to avoid these entirely, or we're not functioning as a business.
So – what else should we apply this indiscriminate ethos to, without boxing ourselves in too tightly? What are the benefits or at least effects of doing this? Let's consider that, below:
Proper Transparency
Transparency is the name of the game this decade and beyond. Of course, that doesn't mean you have to tell everyone everything your business does, open up your business secrets, or unlock all of your patents for every other company to make use of.
However, consumers are becoming more and more aware and conscious of the companies they choose to buy from. They want to feel involved, and they want to know what decisions your business is making. This means its good to be transparent about your process to the degree you can, and show where you source certain goods, and how your pricing structure works, and what the fees are (without hiding any for later on).
When you can be confident in your approach by remaining confident in how you present yourself, not only as if you have nothing to hide but because you have nothing to hide, you'll be in the most competent standing to gain goodwill from the audience you're trying to build.

Data Handling
SAP Master Data Management Solution options are far and above the best way to manage your business data, as it's essential to make sure that your approach covers all angles of your business processing. For instance, it's absolutely crucial that you manage the financial data of your customers in the most secure manner possible.
Not all companies have gotten this right. With increased threats from cyberattacks and even ransomware attacks, many companies are suffering data breaches and sometimes data theft that truly shakes the goodwill of their firm. In the mid 2000's, even Sony experienced a huge data breach that led to many people with Playstation accounts having their data and financial information stolen. As you can no doubt assume, this is pretty much the nightmare scenario for any business, large or small.
This is why data handling management is essential to get right. With sterling protection, you can make sure that breaches are not only minimized, but prevented entirely. This required the use of proper data handling services, backups ,and essential server management capabilities. With managed services, you can pay for all of those, even if you're a relatively small firm just trying to move forward with a competent IT strategy.
Support Competence
Generally, if someone receives a great support experience from your firm, they may tell either one or none of their friends and family. If they receive a bad support experience, they could tell a much higher number.
This is why support competence is not only essential to curate, but should be a defining hallmark of how good your brand is. Of course, some firms deign to use virtual helpdesks, or pay for outsourced call centre aid, and that's more than okay. However, it's best to scale your support solution to the size of your business while leveraging technologies to give you a more robust solution.
But what are these measures? We would recommend that to begin with, you host an 'FAQ' section of your website for visitors to potentially have their question answered immediately. From there, you might un a live support chat through your social media pages – Twitter DM support features are often quite useful. Of course, you may even use AI chatbots on your website, while also supporting live chat, emails and telephone functionality should someone need to speak to you. This can help you lessen the load, which ultimately gives you time to provide quality support solutions. We would also recommend helping your staff exercise autonomy as to how they enact a solution, within reasonable guidelines.
Workplace Culture
It might seem as though workplace culture doesn't really factor in to how well your business does, but actually, it can define much of how your business operates and how effective you are. It's important to make sure that you foster the best workplace culture possible. This means having an absolute zero-tolerance policy for bullying, abuse, and harassment in any form, with a strong and confidential HR department (or at least a means to escalate issues with dignity).
From here, investing in your staff is also important. You may choose to invest in regular team building adventures to help the group grow and become comfortable with one another. You may celebrate your achievements and keep morale high through encouragement when issues are faced. It's also important to foster a strong business identity so that your staff feel confident about representing your firm. All of these efforts can go a long way into helping your business become its best self, because you will have curated the workplace culture, and most importantly, the people who define it.
In 2021, this is as crucial as anything else, and a standard we should always focus on.
Website Utility
It's very important to make sure your website is up to the task of handling traffic, sure, and that downtime is reduced. As they say, time is money, and in this interconnected world, that couldn't be more true.
Yet uptime is not necessarily good-time unless you've a great website that offers all the utilities your business needs. It must serve as the hub of your business going forward. By offering the ability for users to create accounts and manage their experience with your firm, to offering store orders, or booking services, or simply being able to be loaded on mobiles with perfectly measured layouts and loading potential, what matters is the utility you provide regarding your online presence.
In 2021, this is perhaps the most important way in which your client base will interact with you. Even if you run an amazing social media campaign, it may all come to naught if your website is far from functioning as well as it could. As you can see, it takes time and energy to get this right, but the end result should be properly measured and should always reflect the values of your brand.
Building Protocols
To own a business premises is a milestone and a privilege. For this reason, we must make sure that we manage it correctly. From regular cleaning to making sure security is properly managed (CCTV and gated access can help tremendously and are relatively small investments in today's market), the ability for your office to function will, in significant part, be dictated by how well you can manage the building that contains it.
Note that in some cases, this investment can simply refer to proper signposting. You'd be surprised just how effective a well-thought out building protocol can be when it comes to helping your firm define its identity and develop as an operation. Simply curating a good meeting room or waiting area for clients can be a great step forward. Yet of course, safety comes first, and must always be managed as a golden and necessary standard.
Client Management
If we hope for our clients to return, we can never take them for granted. That's why it's important to make sure our client management efforts are well-thought-out and scaled to the scope of what they require. This might involve building carefully laden relationships with B2B clients, making sure delivery is always on time and that we always have the production volume necessary for their regular orders. 
This might involve making specific customer accounts, or making sure they have the ability to buy in bulk and receive a discount. In other words – while gaining new customers and making sure that your business is appealing is one essential measure, it's also absolutely necessary for you to reward and service those who stick around. As this is an essential element of keeping a sustained revenue, it's a standard your business should prioritize.
With this advice, you're sure to achieve the seven unquestionable standards any business must meet.